Happy Spring to Our Readers!

Our main tourism season started! The Site is open between March and middle November from Tuesday till Sunday and on red-letter days (like May 1 or Pentecost) between 9.00 – 16.00 h with an extension till 17 h in summer. From November 15 till spring the Site is open only on weekends from Saturday to Sunday, between 9 -15h, the last guided geotour starts at 13.30h.


Guided tours on the geological path during the main season: Between 9.30 – 15.30 in every hour and a half. The entrance of the geological trail — from where the guided tour starts — is 700 m away from the visitor center. That is why it is advised to arrive to the site 30 minutes earlier, before the planned tour.
Wrist band tickets are introduced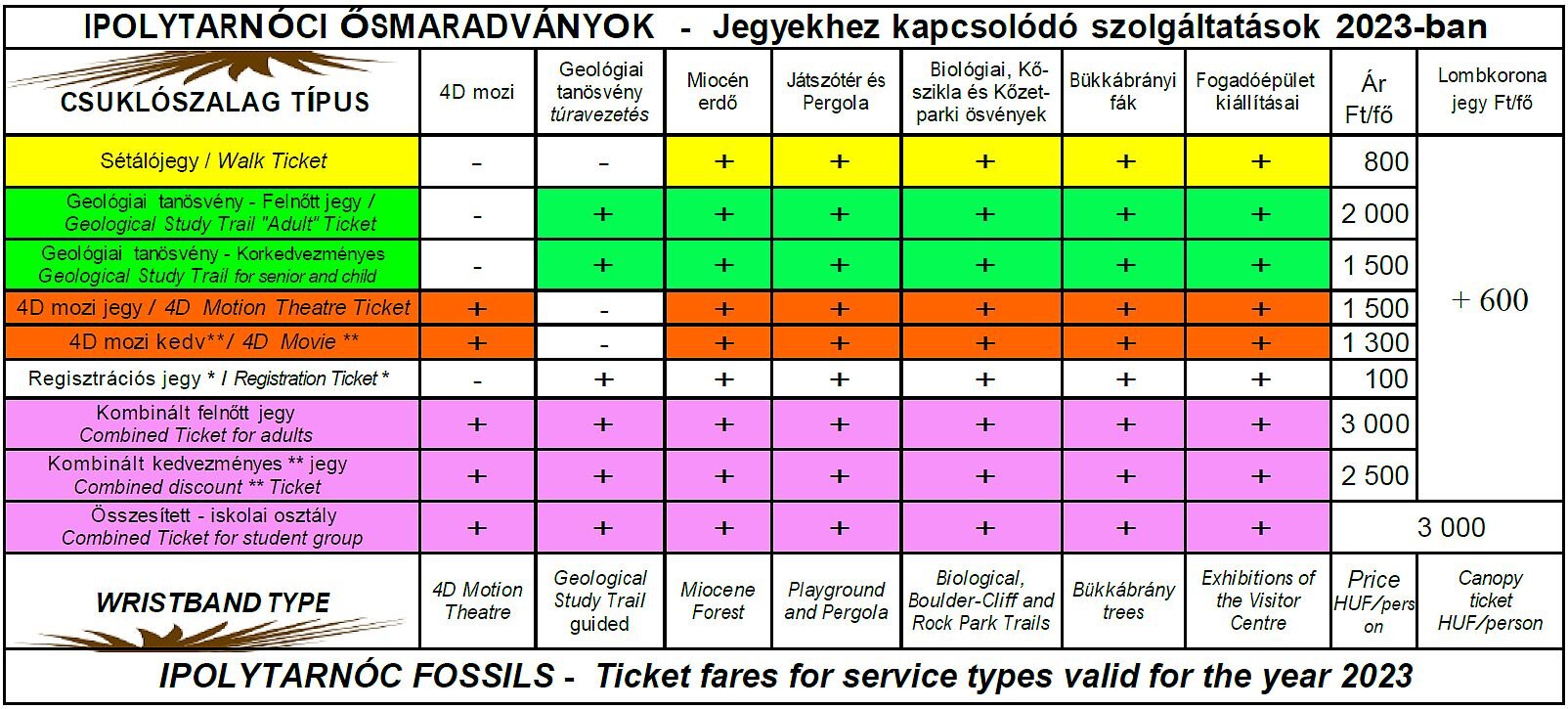 Walk ticket: 800 HUF/person
Canopy (supplementary) ticket: 600 HUF/person
Entrance fee for the guided geological trail, including animation in the Conservation Hall:
Adult – 2 000 HUF/person
Privileged ( between 3-18 years of age and retired, senior ) – 1 500 HUF/person
Child under 3 years –100 HUF/child
4DX motion theatre in the Visitor Centre:
1 500 HUF/person.
Payment
You can pay by cash (Hungarian Forint) and debit/credit card for the tickets. At the restaurant (closed in winter) you can pay by cash (HUF and Euro).
The walk ticket is for those, who do not have enough time for the priceless geological assets (appr. 1 hour) or not interested in them or their animated interpretation. (This ticket enables its owner to park freely in the parking plot, he or she can visit the Bükkábrány trees, the exhibitions inside the Visitor Centre, the Miocene forest, open-air rock park trail, boulder cliff trail and the biological study-trails and can enjoy the picnic area with the playground without extra charges.)
With the 4D movie ticket one can have a simulation time travel experience in the Movie Theatre of the Visitor Centre, beside enjoying all of the services listed by the walk ticket.
The geological tour ticket gives the right to an hour-long guided tour to the treasures of the world-famous geological trail. One can witness the excavated areas cleaned from debris of a volcanic catastrophe some 17 million years ago, fantastic experience to see. At the end of the trail, in the great conservation hall holographic animations reconstruct the animals of the Miocene epoch.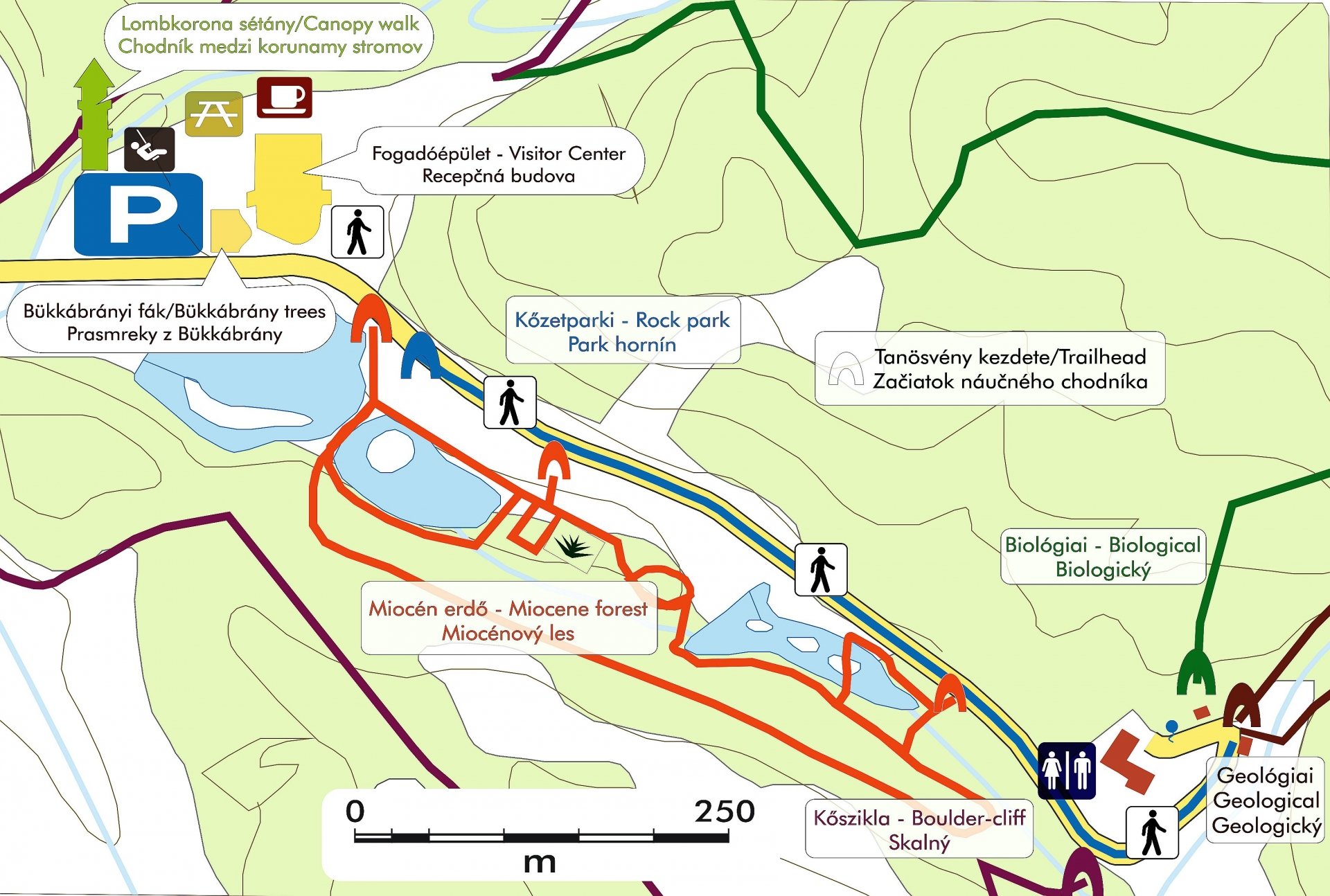 The tickets are sold in the ticket office of the Visitor Centre. The purchase of the walk ticket is compulsory only for those, who do not intend to take the other two services.