On the 19th and 20th of August, we hosted the Taiwanese team of the study tour "Hiking Route Network of Central-Eastern Europe" in the Novohrad-Nógrád UNESCO Global Geopark.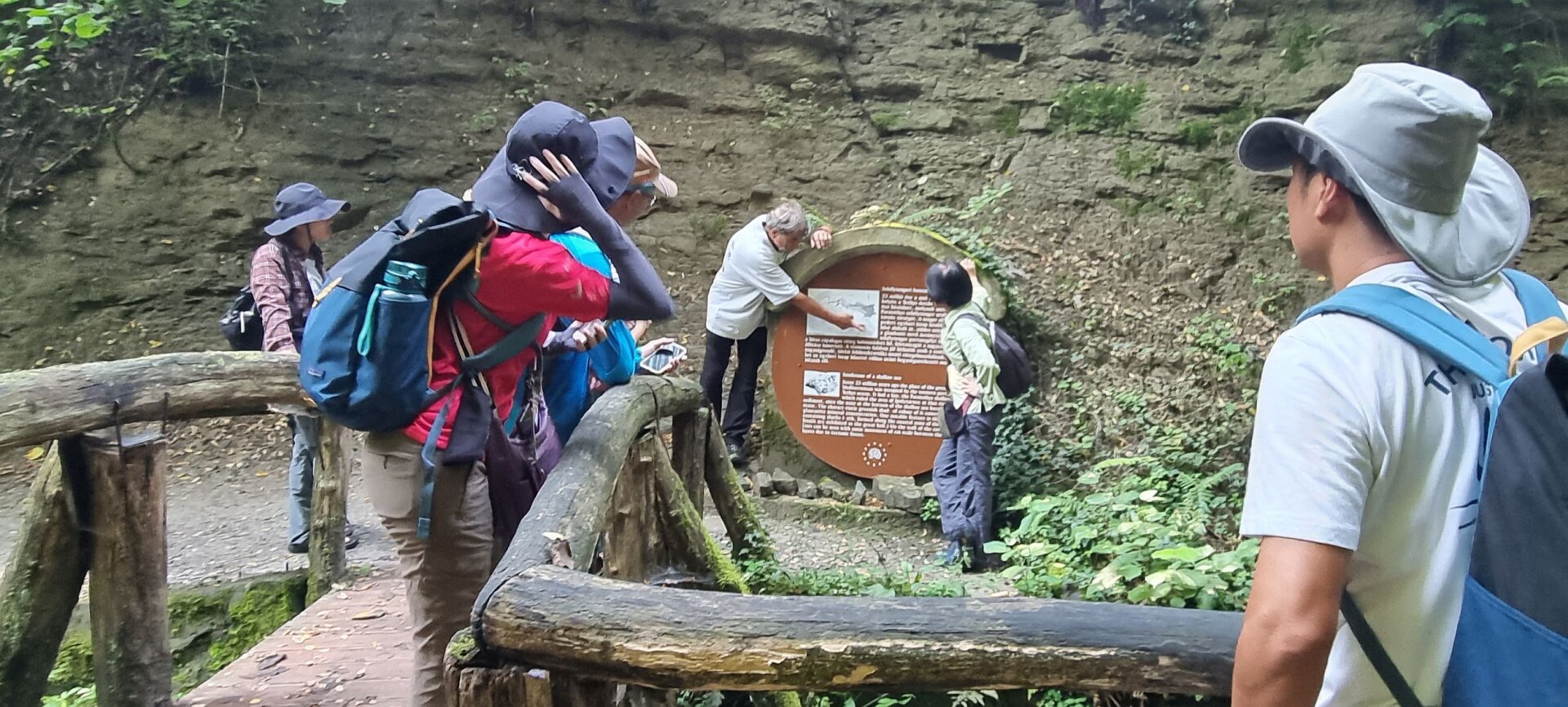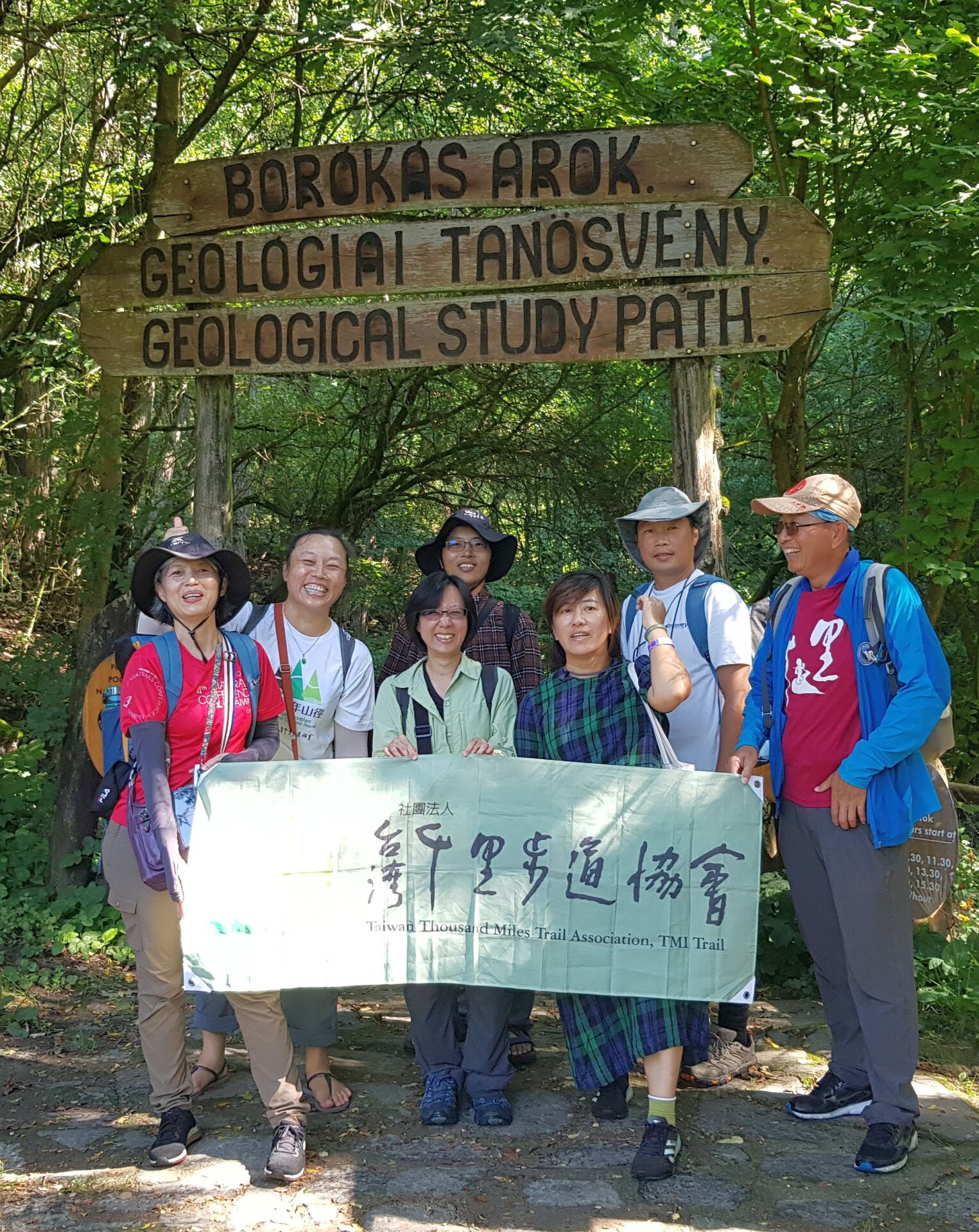 The Ipolytarnoc Fossils, managed by the Bükk National Park Directorate impressed the experts of the Taiwan Thousand Miles Trail Association , Imre Szarvas , the EGN CC member of our geopark was the guide.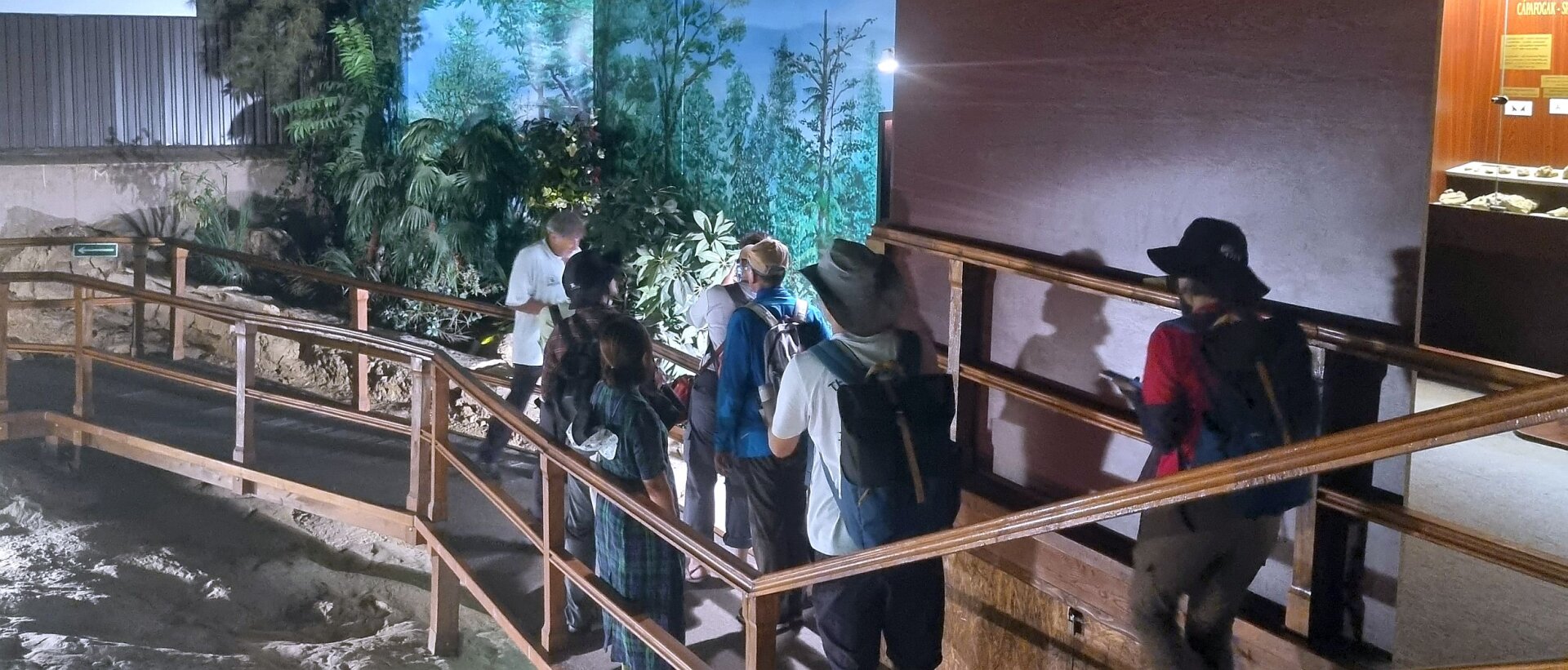 The program was organised by the The World Trails Network "Trails & Knowledge Task" group, mostly for Taiwanese ecotourism and hiking trail development specialists.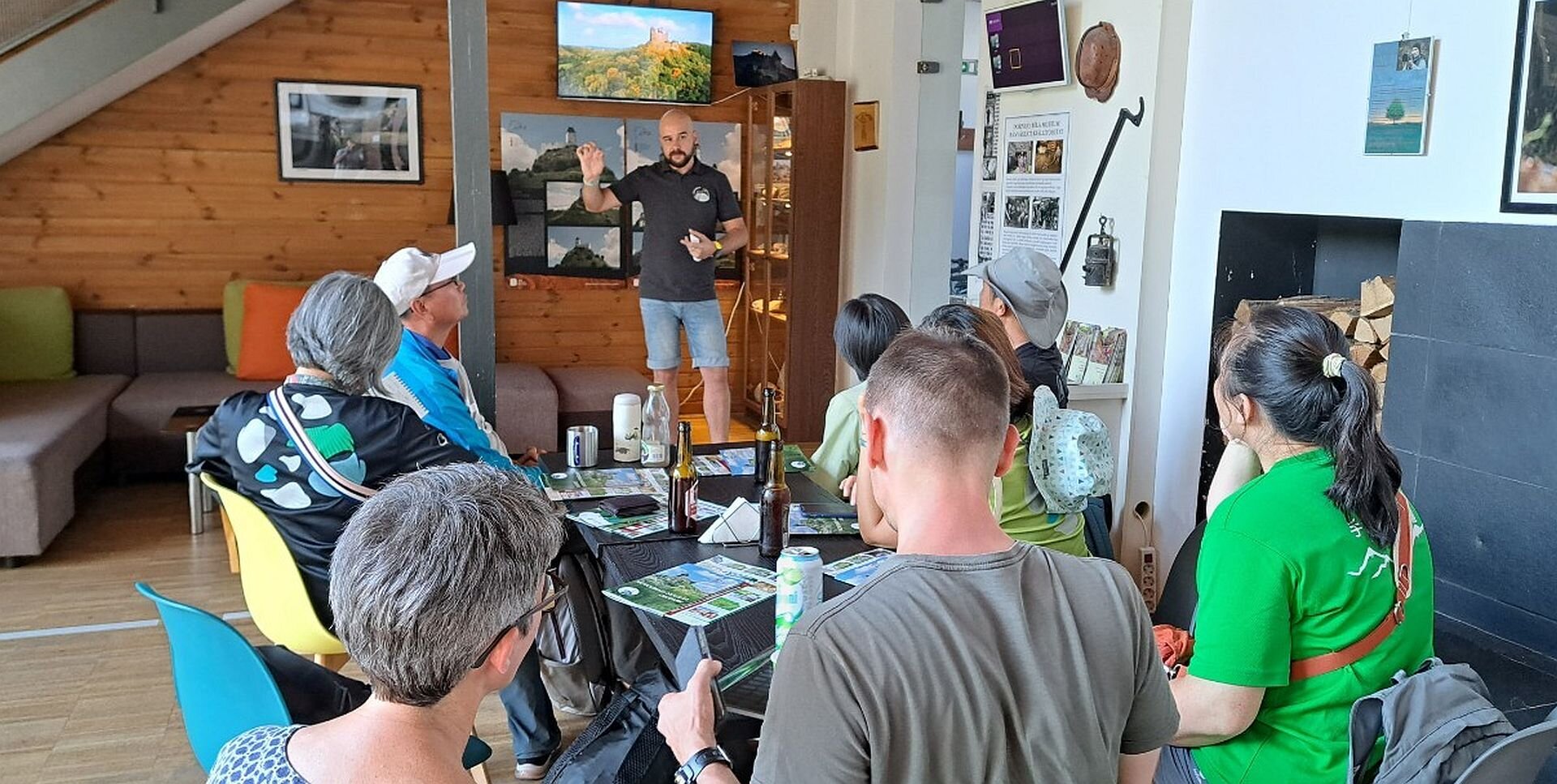 In the Eresztvény geopark headquarters, our colleague Péter Hegyi introduced the geopark to the participants.
During the three-week study trip, the team will visit seven countries, including UNESCO World Heritage and Geopark sites, to explore and discuss the features of the region's tourist routes.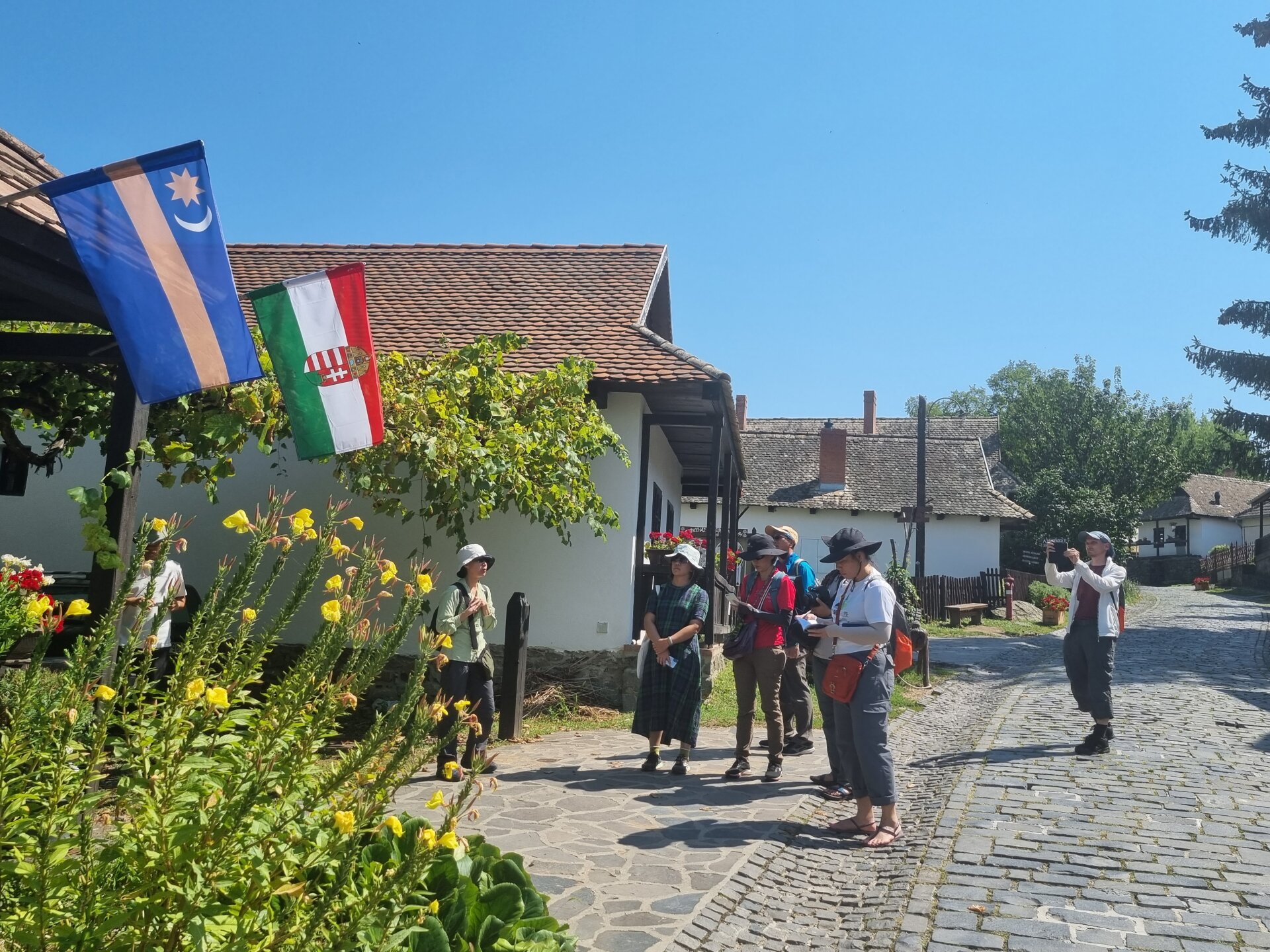 in the Ancient Village of Hollókő WHS, the communication volunteer of the Geopark, the Innotime Hungary's managing director, Júlia Nagy presented the Palóc traditions and the GEOfood international trademark to the participants.
During their two-day visit to the geopark, they discovered several trais leading to geosites around Eresztvény and Somoskő areas, and then visited Ipolytarnóc and Hollókő WHS. We also talked about our special geological properties, the culture and traditions of the Palóc ethnic group inhabiting the region, the GEOfood program, the geopark's international relations and the possibilities of multi-thematic development of tourist routes.
The operational organizer of the program was the Helian NaTour Kft., creator and tour guide: Molnár J. András.